W7 2000 Puffs 2 in 1 Disposable Vape
W7 2000 Puffs 2 in 1 Disposable Vape with Independent Oil Tank. It changes the design of the mouthpiece and achieves an excellent touch. Follow the 2 flavors in Independent Oil Tank, it will bring you two amazing tastes! Powered by a built-in 1250mAh battery, which can meet the needs of long-term vaping. Pick it up and inhale to activate.
We support OEM: custom color/logo/flavor/package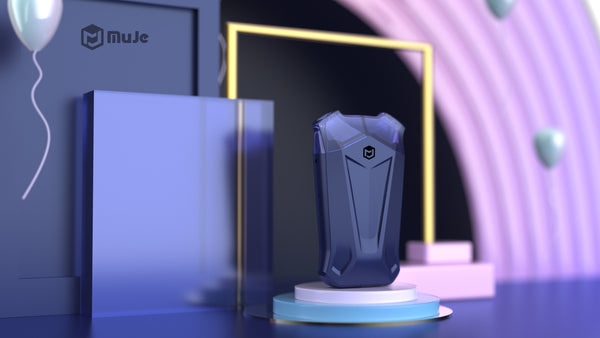 SPECIFICATIONS:
Puffs: 2000puffs

Volume: 7.2ml
Battery: 1250mAH
Nicotine Strength: 0%/2%/5%/custom
FEATURES:
One device, two flavors
7.2ml E-liquid, 5% Salt Nicotine
Dual Flavours With Independent Oil Tank
Unique shape, horn design
Upgraded Mouthpiece
 TPD Flavors:
Blueberry Ice (2%) 07481-22-00021
Grape Ice (2%) 07481-22-00022
Pineapple Ice (2%) 07481-22-00023
Tropical Mango(2%) 07481-22-00024


More options of flavors and nicotine strength for OEM order
FAQ
How Can I Purchase Your Products?

Please fill out our contact form. We will get back to you as soon as possible.
Can I Get More Information to Promote Your Products?

Sure! Please email if@jomotech.com, and we will offer a wide variety of marketing materials to support you.
What Is Your Wholesale Pricing?
How Can I Become Your Wholesaler?
About purchase notice
If you want to know more information about the product and the specific price, please contact us through the form below, or chat with us online. We will reply you as soon as possible.