Each W9 Disposable Vape Device comes with over 800 Puffs and in several delicious flavors. The flavor of the W9 Pod is printed on the front of the packaging, and the color of the W9 also indicates flavor. W9 Vape Pen and 800 puffs disposable pod is our hot model.

We support OEM: custom color/logo/flavor/package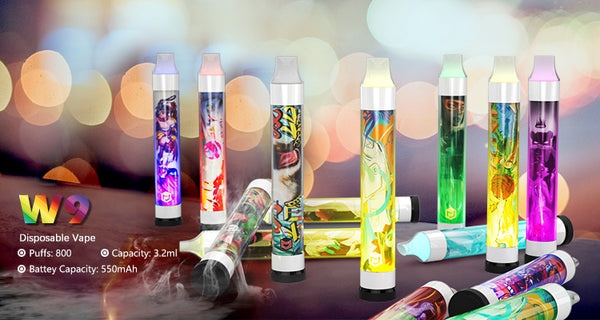 Our 3.2 ml W9 Disposable Pod uses grade A battery cells and environmentally friendly raw materials. Meanwhile, they are not only an alternative to traditional tobacco but also innovative technology for a healthier and happier life. Disposable Pod Represents the highest quality standard, most competitive price, and best-vaping experience in the electronic cigarette industry.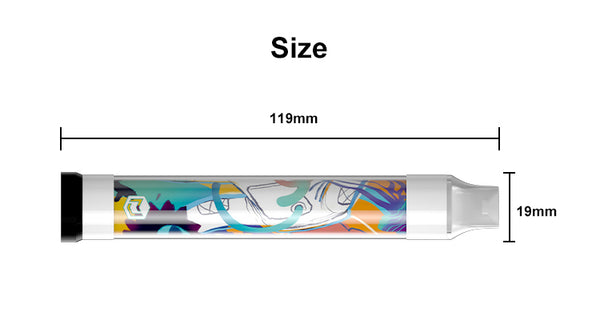 Specifications:
Volume: 3.2ml

Battery: 550mAh

Nicotine Strength:0%/2%/5%/custom

Size:119x 19mm
FEATURES:
Double Shell, Bright Color Match
50mg Salt-based Nicotine
550mAh Built-in Battery
Take About 800 Puffs
LED Light
Non-refillable Design
Recommended Flavors:
Grape Ice(0%)
Watermelon Ice(0%)
Red Bull Ice(0%)
Pina Colada(2%)
Green Apple Ice(2%)
Pina Colada(2%)
Coca Cola Ice(2%)
Strawberry Kiwi(2%)
Blueberry Raspberry(5%)
Peach Ice(5%)
Watermelon Lemon Ice(5%)
Apple Peach(5%)
More options of flavors and nicotine strength for OEM order
Share
View full details