W4D 1800 Puffs 2 in 1 Disposable Vape
W4D 1800 Puffs 2 in 1 Disposable Vape is made of great metal materials, lightweight and versatile, and sturdy. It is fueled by an 800mAh implicit battery, and notwithstanding its little size, it can uphold up to 1800Puffs. All 1800Puffs Disposable vape requires no support, charging, or topping off; whenever it has been utilized, simply discard it.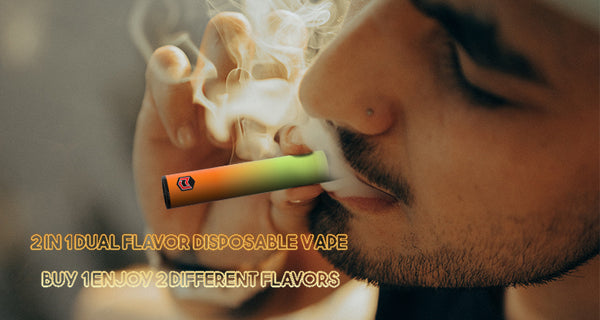 Disposable Vape is planned with ace art accuracy and the gadgets additionally offer huge limit with great salt nicotine joined with scrumptious flavors in each expendable. Concerning the cases, the limit is 12.0ml, which can meet your day-by-day use. Look over a wide assortment of tasty e-juice enhances that incorporate top choices for some.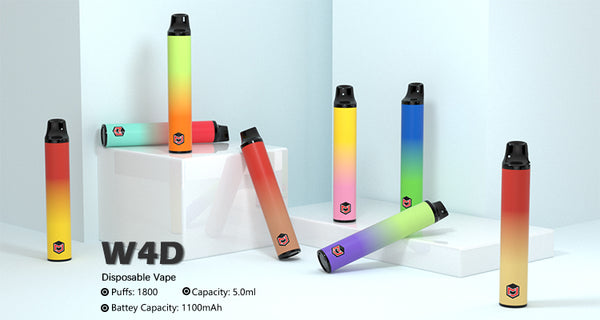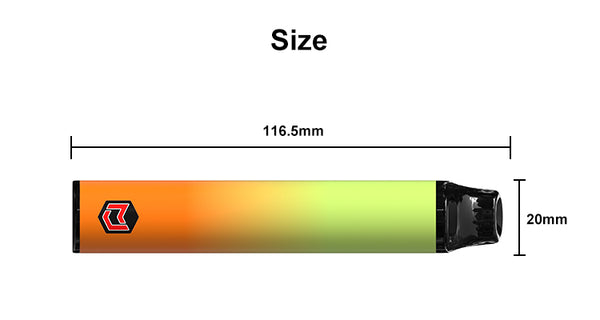 SPECIFICATIONS:
Battery Capacity: 800mAh

Pod Capacity: 5.0ml

Amount Of Puffs: 1800Puffs

Nicotine Strength: 0%/2%/5%/custom

Size: 116.5x 20mm
FEATURES:
2 in 1 Dual Flavor Design

Vibrant Colors

Classic Automatic Style

Ultra Lightweight and Compact Design

Non-Refillable Design

Nicotine Salt Based E-Liquid
Recommended Flavors:
Latte - Cotton Candy

Grape Soda - Cherry Ice

Strawberry Orange Juice - Blue Raspberry

Caramel pudding - Chocolate


More options of flavors and nicotine strength for OEM order
FAQ
How Can I Purchase Your Products?

Please fill out our contact form. We will get back to you as soon as possible.
Can I Get More Information to Promote Your Products?

Sure! Please email if@jomotech.com, and we will offer a wide variety of marketing materials to support you.
What Is Your Wholesale Pricing?
How Can I Become Your Wholesaler?
About purchase notice
If you want to know more information about the product and the specific price, please contact us through the form below, or chat with us online. We will reply you as soon as possible.