W4 1600 Puffs Disposable Vape
Each W4 1600 puffs Disposable vape Device comes with over 1600 Puffs and in several delicious flavors. The flavor of the W4 Pod is printed on the front of the packaging, and the color of the W4 also indicates flavor. W4 Vape Pen and 1600 puffs disposable pod is our hot model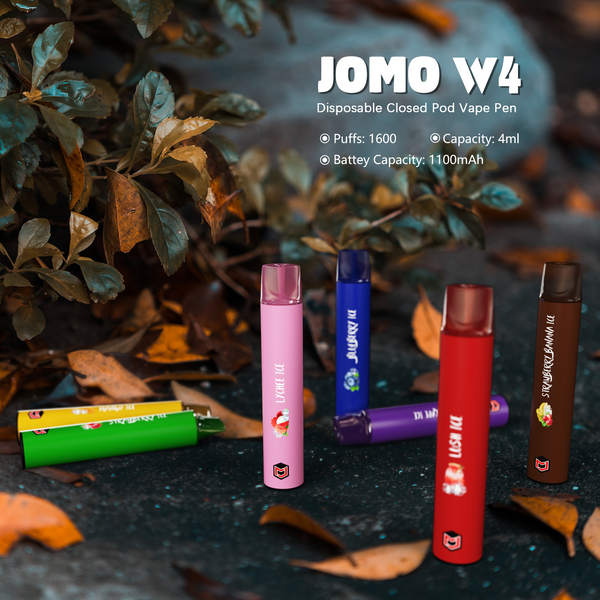 Our 4.0ml W4 Disposable Pod use grade A battery cells and environmentally friendly raw materials. Meanwhile, they are not only an alternative to traditional tobacco but also innovative technology for a healthier and happier life. Disposable Pod Represents the highest quality standard, most competitive price, and best-vaping experience in the electronic cigarette industry.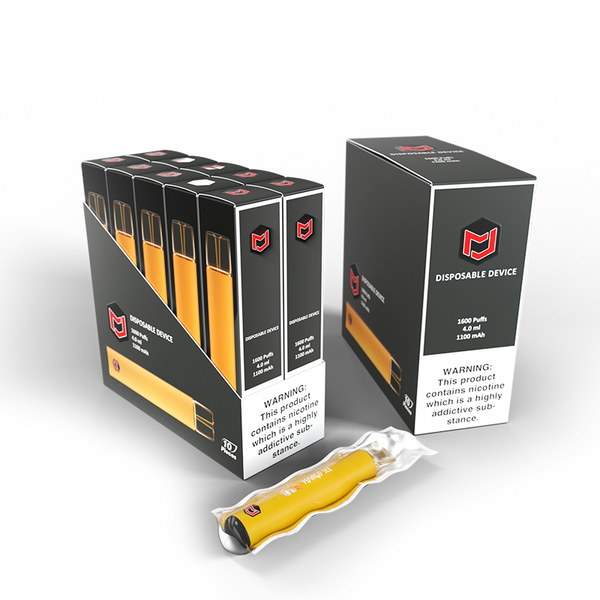 Specifications:
Puffs: 1600+
Volume: 4.0ml
Battery: 1100mAh
Resistance: 1.8ohm

Size:111x 20mm

Nicotine Strength:0%/2%/5%/custom
 FEATURES:
E-juice Capacity: 4ml
Nicotine strength: 2% 5% Nicotine
Battery: 1100mAh
Puffs: up to 1600 Puffs
Compact, Light, and Portable
FAQ
How Can I Purchase Your Products?

Please fill out our contact form. Someone will get back to you and help you ASAP.
Can I Get More Information to Promote Your Products?

Sure! Please email if@jomotech.com, and we will offer a wide variety of marketing materials to support you.
What Is Your Wholesale Pricing?
How Can I Become Your Wholesaler?