W3S 2000 Puffs Disposable Vape
JOMO W3S 2000 puffs disposable vape come with a 7ml e-liquid and 2000mAh battery. It has a metal airflow adjuster ring on the bottom cover. A blue indicator light shines while smoking. Round shape drip tip.2000mAh battery is sufficient enough to support the 7ml liquid, no need to recharge.
We support OEM: custom color/logo/flavor/package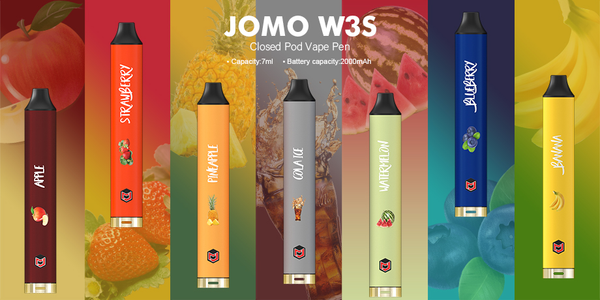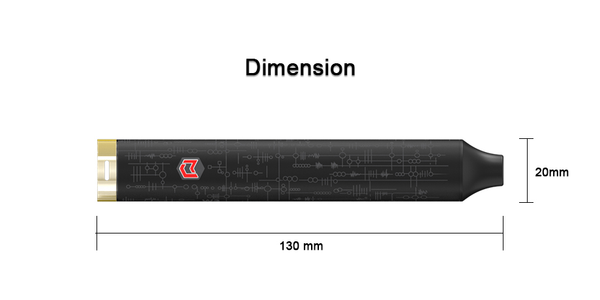 Specifications:
Puffs: 2000puffs
Capacity: 7ml
Battery: 2000mAh
Nicotine Strength: 0%/2%/5%/custom
Size: 130x 20mm
Features:
2000mAh strong power battery, no need to recharge
The airflow adjuster in the bottom, helps you find the best taste
Round shape drip tip
A blue indicator light shines while smoking
Transparent plastic tube package, more attractive to the consumers
Recommended Flavors:
Cherry Ice(0%)
Red Bull Ice(0%)
Peach Ice(0%)
Strawberry Kiwi(2%)
Grape(2%)
Coca Cola Ice(2%)
Green Apple Ice(2%)
Pineapple Ice(2%)
Mango Pineapple Ice(5%)
Coconut Melon(5%)
Banana Milk(5%)
Strawberry Orange Juice(5%)
FAQ
How Can I Purchase Your Products?

Please fill out our contact form. Someone will get back to you and help you ASAP.
Can I Get More Information to Promote Your Products?

Sure! Please email if@jomotech.com, and we will offer a wide variety of marketing materials to support you.
What Is Your Wholesale Pricing?
How Can I Become Your Wholesaler?