P PLUS 800 Puffs Air Bar Disposable Vape
P PLUS Air Bar disposable vape with child lock and adjustable Airflow function shines with the tiny size and pure flavor. Directly inhaling to activate the device, the 550mAh built-in battery affords a max of 800 puffs to consume the 3.6ml pre-filled e-liquid. Thanks to the cotton coil, each puff you taste is fresh and smooth. The pretty device is constructed in 304 stainless steel and finished with a bright coating, making it not only a quality device but an on-trend item.
We support OEM: custom color/logo/flavor/package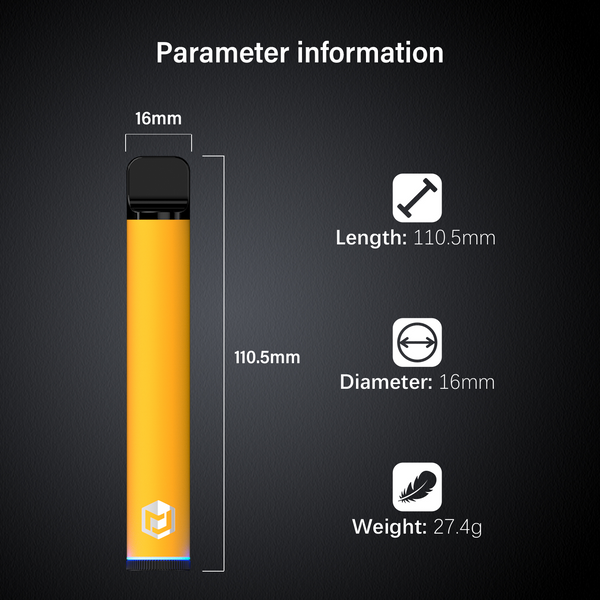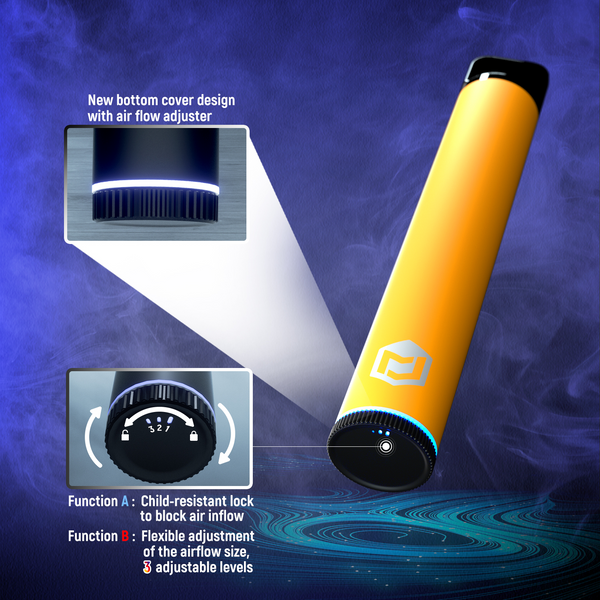 SPECIFICATIONS:
Capacity:3.6ml
Battery: 550mAh
Nicotine Strength:0%/2%/5%/custom
Size:110.5x 16 mm
FEATURES:
New button cover design with airflow adjuster
Child lock with TPD compliant
Disposable Design - Non-Rechargeable & Non-Refillable
Simple & Compact
Approximate 800 Puffs
20mg nicotine strength
TPD Flavors:
Blueberry Ice(2%)
Grape Ice(2%)
Tropical Mango(2%)
Pineapple Ice (2%)
Watermelon Ice(2%)
Banana Ice(2%)
Mint Ice(2%)
Melon Ice(2%)
Tobacco(2%)
Strawberry Banana(2%)
FAQ
How Can I Purchase Your Products?

Please fill out our contact form. Someone will get back to you and help you ASAP.
Can I Get More Information to Promote Your Products?

Sure! Please email if@jomotech.com, and we will offer a wide variety of marketing materials to support you.
What Is Your Wholesale Pricing?
How Can I Become Your Wholesaler?