Y2 Pod Electronic Cigarettes Vape with Special Rainbow Maya Totem
 Y2 Pod Kit
Specifications:
Material: Zinc alloy;
Design: Maya totem finish;
Product size: 95 * 40 * 14 mm;
Net weight: 70 g;
Cartridge capacity: 2 ml;
Power range: 9 - 12.5 W;
Battery capacity: 650 mAh;
Charging current: 1A / 5V;
Perfect mouthpiece with lip curve design;
Grade A battery: Lithium battery / Short circuit / Low voltage protection;
Magnetic clip
Filling slot on the pod side;
Color: Gun metal, Black (Maya), Rainbow (Maya).
Package included:
1 * Y2 battery
2 * Y2 cartridges;
1 * Lanyard;
1 * USB Cable;
1 * User manual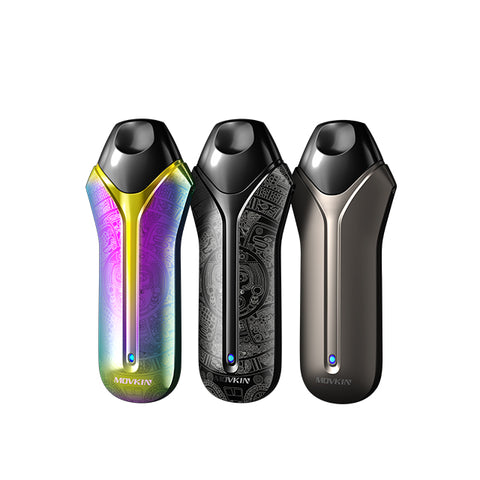 WARNING: This is an advanced Item. Please use at your own risk and always use proper precautions and handling as these are very sensitive to charging characteristics and may explode or burn if not properly handled. Please note that there is an inherent risk with the use of any and all rechargeable batteries in any circumstance. We are not responsible for any damage, injury, or defect caused by the improper use and/or mishandling of Li-ion (Lithium-ion), LiPo (Lithium-ion Polymer) and any rechargeable batteries and chargers. Images are for illustration purposes only. Actual color, finish and packaging may vary.